AAAAAAAAAAARRRRRRGGGGGGGGHHHHHHHHHH!

There we go. Now that I've gotten that scream out of my system, let me tell you what my thoughts were. Firstly, they were extremely messed up. Secondly, I was a sobbing mess almost halfway through the book and thirdly, Snape loved more than life itself.
"After all this time?"
"Always"
This quote gave me literal chills.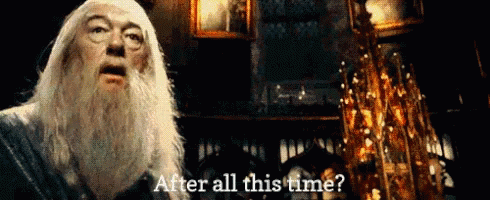 A character that was added to my loathsome list was Fenrir Greyback. I know that this character played a relatively minor role, but on the page he was a scene-stealer, a flesh-chewer, and a perfect foil for one of my favorite characters, Remus Lupin. He played his role of making me despise him perfectly well. He was one of the worst people, well, lycanthrope I'd ever have the displeasure of knowing about.
Another character came as a surprise to me. Fleur was someone obsessed with looks. But the way she accepted Bill, was stupendously wonderful. Rowling managed to surprise me and stun me. I thought she was just a pretty face without any character. We did know she was skilled, but we somehow chose to overlook that fact, because she was a veela. Which is disturbing to think of.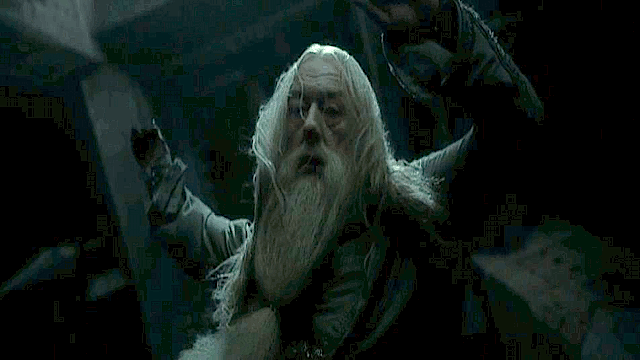 My favorite character Dumbledore faced his fair share of problems in this book. We came to know about how difficult his life was, yet, how well he braved each problem that came his way, with a smile on his face and a twinkle in his eye. He has changed a lot over the course of the books. It almost seems like Harry learned from Dumbledore just as much as Dumbledore learned from Harry.
Dumbledore has always been too trusting and too kind. That has been his one character flaw. His kindness was the reason people took advantage of him. And even at the end, he sacrificed himself for Harry's sake. Which truly shows how selflesshe was.
I was very heartbroken at the end of this book, yet I NEEDED to know the ending. I NEEDED to know if good could truly destroy evil.